About
Prudence Dwarka 16B
Prudence Group of Schools are amongst the most prestigious schools in Delhi NCR, pioneering a New Paradigm of Excellence in Secondary Education through a learner-centered educational system aimed at awakening and fostering the latent capacity of each student. It has been successful in providing the best possible physical, intellectual, moral and cultural training to its students in order that each student may realize his or her potential.
Prudence Schools are dedicated to the objective of honing and nurturing each student to attain academic excellence through a rigorous academic programme which encourages inquiry, creativity and innovation.
Prudence Schools are affiliated to the Central Board of Secondary Education and recognised amongst the best CBSE schools in Delhi. While Academics is our core mission, co-curricular activities and sports are encouraged through state of the art facilities.
Our campuses have been designed in a child friendly manner in order to provide them a comfortable atmosphere for enjoyable learning at the School.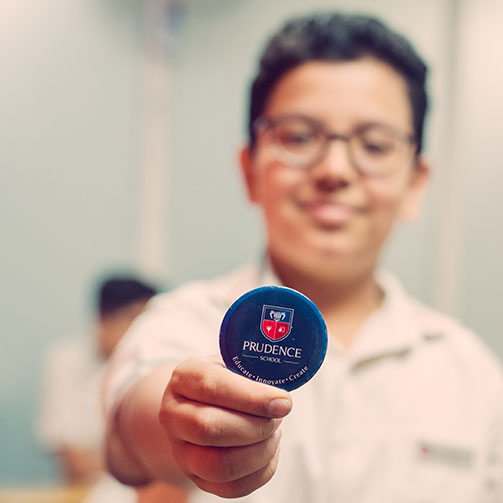 21st Century Learning
We believe that 21st-century learning paradigm embodies an approach to teaching that marries content to skill. Students master content while producing, synthesizing, evaluating and understanding information from a wide variety of subjects and sources. We believe in teaching certain core competencies such as Creativity, Communciation, Collaboration and Problem-solving to help students thrive in today's world.
School
Amenities
The Best a Child can Get.