School Name Change Permission from DOE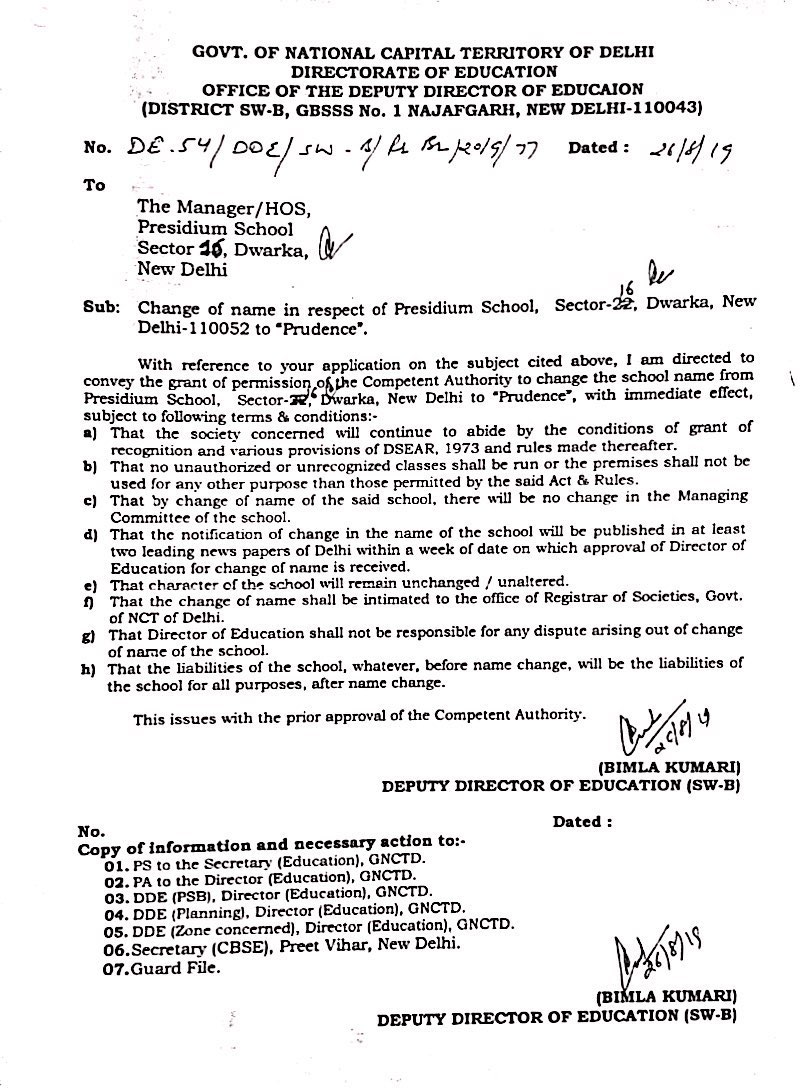 Accordance of Affiliation by CBSE
School Name Change Process - Prudence School, Dwarka 16B
In accordance with D.O. Letter No. CBSE/AFF-B.L./SECY/2018 dated 18th October 2018, of the Secretary CBSE read with Notification NO.CBSE/Aff./Circular/10/2018/424692, dated 18.10.2018, CBSE Affiliation Bye-Laws have been revised. These are known as CBSE Affiliation Bye-Laws 2018.
Chapter 15 of the CBSE Affiliation Bye-Laws 2018, inter-alia, provides for Special Provisions for affiliated schools.
Paragraph 15.5 of the CBSE Affiliation Bye-Laws 2018 gives the procedure to be followed for CHANGE OF NAME OF THE AFFILIATED SCHOOLS. It lays down that a school affiliated with the Board may be allowed to change its name subject to:
15.5.1 "A resolution in this regard passed by the Society/Trust/Company running the School."

Florence Nightingale Educational Society which has been running a Secondary School at its premises at Sector 16B, Dwarka Phase-II, HAF Pocket A, New Delhi-110075 with the name "PRESIDIUM". Has resolved to change its name to PRUDENCE School the necessary communication has already been made to directorate of Education and CBSE.
It may be emphasised that since there is no change in the Society owning the school, change of name from Presidium to Prudence does not affect the recognition of the school from Delhi Government or affiliation from CBSE. The school ID Number by DOE and CBSE Affiliation Number will also continue to be the same.
A copy each of the letters sent by the Society to CBSE and DOE are placed below.
Letter to DOE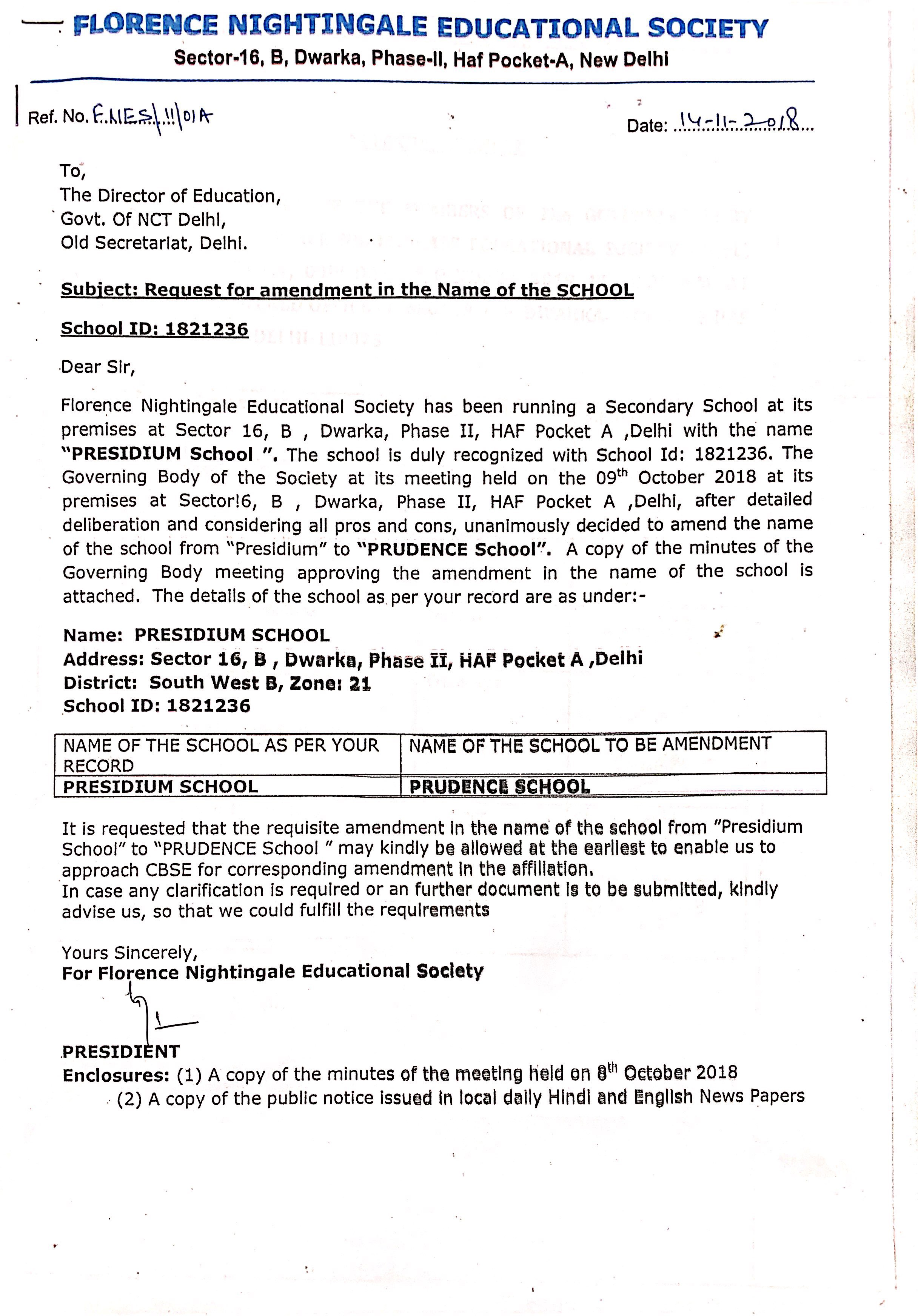 Letter to CBSE